If you're looking for an easy, convenient way to make your purchases without having to always have cash on-hand, Financial Educators FCU has an alternative for you.
Our credit cards have low, fixed interest rates with no annual fee. No more shopping around and switching balances from card to card to get the best rate!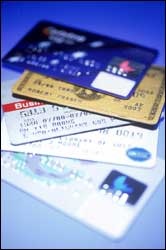 And, with our new MasterMoney debit card, you'll have the convenience of using funds from your Checking Account anywhere MasterCard is accepted.
To sign up, stop by the Credit Union Office at the DSC Daytona Beach Campus, Building 300, Room 123.
Click Here To Apply MasterCard!