Let us help you with our financial planning services.  We can tell you how to shrink your debt, pay off current bills and even save a little for the future whether it be for retirement, vacation or home improvement projects.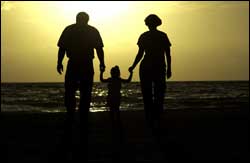 Take the guesswork out of figuring out your financial future. Work with one of our friendly and helpful financial counselors and put your mind at ease.
Loan Counseling
Find out what type of loan will be best for you and your situation. It's easy with one-on-one Financial Counseling at your Credit Union.
Learn what loans you may be qualified for
Find out what your payments will be for the amount you need
Explore your options and the rates available
Debt Counseling
If your bills continue to pile up with no end in sight, consider one-on-one Financial Counseling with a financial counselor at your Credit Union.
Learn how to manage your debts
Find out how to consolidate your debts
Explore how to "Get Out of Hock"
Get help before it's too late.
Retirement Planning
Your Credit Union currently has two options for Individual Retirement Accounts. You can contribute up to $5,000 and age 50 and over is $6,000 per year if earned. This is a tax-sheltered account.
---
For more information or to set up an appointment with a financial counselor, contact us today!

(All financial information is kept strictly confidential.)