The Credit Union offers same day or next day availability for most funds deposited with the credit union.
Every Day is a business day except Saturday, Sunday and Federal Holidays.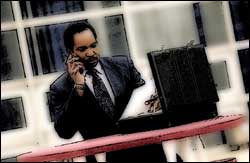 In some cases, we will not make all the funds available the first day. We reserve the right to make exceptions to the policy if:
* Stale dated check. (six months old)
* Improper endorsement.
* New Account. ( less than 30 days old)
* We believe a check you deposit will not be paid.
* You deposit checks in excess of $5,000.00 in one day.
* You redeposit a check that has been returned.
* You have overdrawn your account in the last six months.
* Emergency Conditions. (war, fire, food, power or equipment failure or any other emergency.
These funds will generally be available on the fifth business day.
Same Day Availability. The Credit Union affords same-day availability for cash deposits and electronic fund transfers.
Next Day Availability. The Credit Union affords next business day for the following funds deposited in person at teller stations. To qualify for next-day availability, members must deposit funds diring Credit Union business hours before the cut- off time for receiving deposits. Presently, the cut-off time is 4:00 p.m.
Funds available for immediate withdrawal are:
* US Governement checks.
* Cashier Checks, Travelers checks, Certified, Official Checks, and Money Orders.
* Checks on Us.
* Drafts covered by member's account.
 * We will notify you if we put a hold on funds for these reasons and tell you when funds will be available.