In order to qualify, applicants must complete a Home Equity Application.  Applications are available at the Credit Union on the Daytona Beach Campus, Building 300, Room 122.
In addition to a completed Home Equity Application, members will need to provide verification of income as well as a copy of the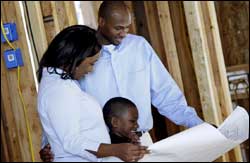 warranty deed.
If your loan is approved, the following will be required prior to closing:
Property appraisal
Title search
Flood zone inquiry
If all of the above is completed, proof of insurance will be required at closing.
We will lend up to 80% of the appraised value of the home less any outstanding mortgages.