Check out the different loans that your Credit Union has available!
We now offer interest rates based on your credit score with discounts being made for higher scores and additions for lower scores.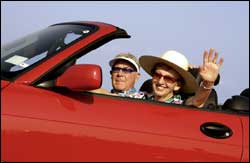 Remember, our ability to grant loans depends on the amount of money invested in our many deposit accounts. Your savings can mean another member's loan request is being met! This exemplifies the Credit Union philosophy of People Helping People!

Check out our Current RATES!

Not sure what loan would be best for you?

Our friendly and helpful staff can help you explore your options one-on-one. 
Learn what loans you may be qualified for
Find out what your payments will be for the amount you need
Explore your options and the rates available
Contact us today for assistance!
Personal Loans
Once a loan application has been filled out and is on file with the Credit Union, a member may apply for a loan by phone or fax.

Vehicle Loans
Financial Educators FCU can help put you in a new or used automobile, truck or motorcycle. We can also refinance your existing vehicle loans at great rates!

Home Equity
In order to qualify, applicants must fill out a Home Equity Application.

Line of Credit
A Line of Credit loan is different from a signature loan. You can access it by writing a check from your Checking Account or by seeing a teller.

Signature Loans
The Financial Educators FCU can help you get the extra cash you need with a Signature Loan.

Loan Calculators
Calculate your monthly payments, the calculator can help you find out what kind of loan is best for you.

Current Interest Rates
See our current interest rates, find out what kind of rates your credit score makes you eligible for.