Where else can you earn daily dividends and have the privilege of writing checks?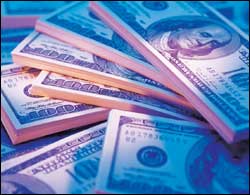 You're sure to cash in on the benefits with our competitive dividend rates!
Rates are subject to change weekly on Mondays.
Use direct deposit, payroll deduction or cash deposits to add funds to your account. The dividend rate is declared daily and is posted on the last day of each month. Balances below $1,000 do not earn dividends.
To sign up stop by the Credit Union on the DSC Daytona Beach Campus, Building 300, Room 123.
Check out our Current Rates!