Once a loan application has been filled out and is on file with the Credit Union, a member may apply for a loan by phone, online or by fax.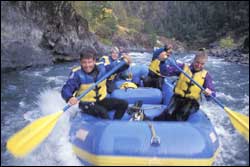 Not sure what loan would be the best for you?
Our friendly and helpful staff can help you explore your options one-on-one.
E-mail us by going to the Contact Us page or call the Credit Union at (386) 506-3040.
Remember, our ability to grant loans depends on the amount of money invested in our many deposit accounts. Your savings can mean another member's loan request is being met.
To sign up, stop by the Credit Union on the DSC Daytona Beach Campus, Building 300, Room 122.
Check out our Current Rates!
Maximum Loan Amount - $20,000
Minimum Loan Amount - $300
Minimum Addition to an Existing Loan - $200
Rates will depend on your current credit score.