All it takes to open a Share (Savings) Account is $15!
$10 is the credit union membership fee and $5 goes into your account.
Dividends are paid quarterly from current income and available earnings. The dividend rate will be determined each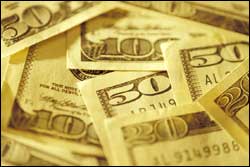 quarter by the Board of Directors and is subject to change.

Protect your checking account and stop worrying about overdraft fees! Money will automatically be deducted from your Share (Savings) Account (if funds are available) to cover non-sufficient funds in your Share Draft (Checking) Account.

All deposits are insured by an agency of the federal government--National Credit Union Share Insurance Fund (NCUSIF).


Formerly called Certificates of Deposit, Share Certificates are available in terms of six or 12 months and you get to choose how to receive your dividends! Dividends can de deposited into your Share (Savings) Account.

A $1,000 minimum balance is required. Any withdrawal prior to maturity of the account will receive a penalty of six months loss of interest (earned or not).

Check out our current dividend rates!

To sign up stop by the Credit Union on the DSC Daytona Beach Campus, Building 300, Room 122.