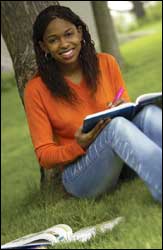 We are fortunate to have thousands of students choose Daytona State College to continue their education. DSC truly is "Where Your Future Begins!"
As another advantage of attending DSC, students are eligible to join the Financial Educators Federal Credit Union. Once you are a member, you're always a member of the Financial Educators Federal Credit Union!
Take advantage today of the many financial and other services that we offer and enjoy the ease and convenience of having your financial institution in a convenient location.
As a student member(ages 13-22) of the Financial Educators Federal Credit Union you can:
Open a Jump Start Savings Account with only $5.00.
Open a FREE Checking Account
Get a Classic MasterCard with no annual fee( must meet certain qualifications.)
Receive Financial Counseling
No monthly service charge
No membership fee
Overdraft protection
New account receives gift upon opening
$12.00 Debit Card fee waived.
Parent or legal guardian required as joint owner of account if under age 18.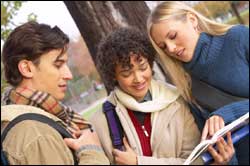 To become a member, stop by the Credit Union on the DSC Daytona Beach Campus in Building 300, Room 122. Be sure to bring your driver's license and some form of address verification.
For more information, contact us today.